Product introduction
Manufacturing die and mold
We design and produce various die&molds, including for powder compacting, injection molding, and plastic magnets.
In particular, our powder compacting mold enable the development of new products through our CNC powder compacting press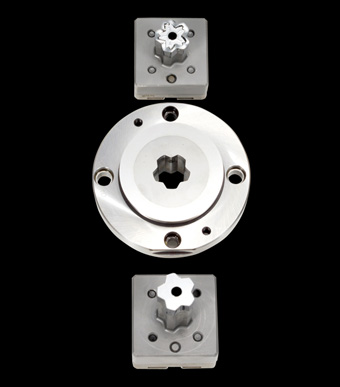 Mold for powder compacting(cherry blossoms)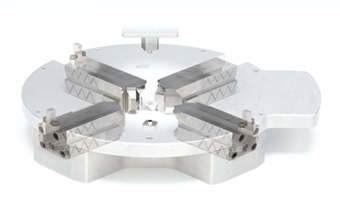 Mold for powder compacting(A die divided into four)
<we make various kinds of die and mold>
Mold for plastic magnet
A mold for die-casting
A die for forging
A mold for rubber
A die for sheet metal
Machine manufacturing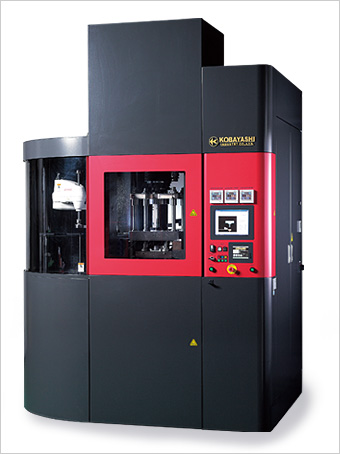 CNC powder compacting machine
We can also make multi-platen
High precision

Repetitive positioning accuracy: ±1μm
Excellent trackability using full-closed control

High rigidity

FEM analysis
Less secular change realizes high durability

Easy to use software

User-friendly Human-Machine-Interface(HMI)
Customized for order
Die set
Various kinds of die sets can be manufactured.
Trial manufacturing
We have the ability to accelerate new product development.

No matter the form, we can accommodate customer needs beginning with a single
<Main processing materials>
Soft feritte
Hard feritte
Ceramics
Alminium oxide
Zirconia
Rare earth magnet
SiC / silicon carbide
Samarium-cobalt
Magnet
Bond magnet
Alnico magnet
Neodymium magnet
※We can also handle other materials.
Please feel free to contact us.
Developed products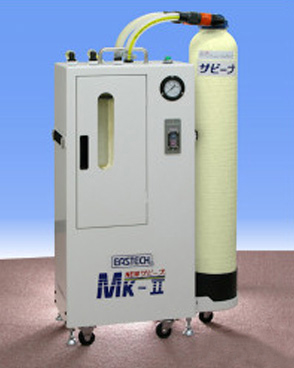 Sabina(Patent acquired)
Rust prevention water conversion system for WEDM

Suppress rust generation in wire electric discharge machine without using rust preventive materials and additives.